They are distributed in deliberate groupings, know exactly where they are headed and what their plan of action is, and it's not pretty. (I'm sorry the article is in Spanish. Read it if you can.)
"
HE PASADO UN DÍA CON LOS 'REFUGIADOS': HE AQUÍ LO QUE TENGO QUE DECIR, LO CUAL ES CALLADO EN LOS MEDIOS
" (
Judica Me, Domine
, September 19, 2015).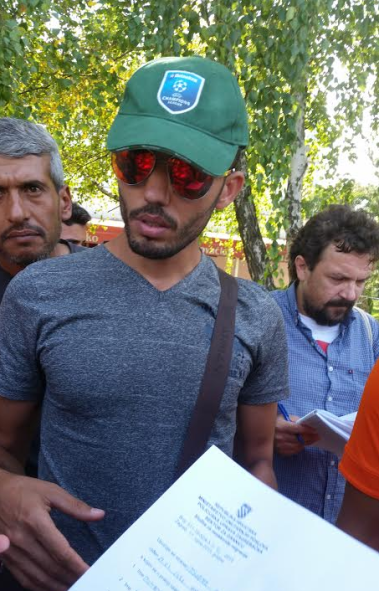 Excerpts:
No, esa gente no son terroristas (aunque seguramente los haya), ¡esta gente tiene el apoyo logístico y son enviados para destruir a Europa, sus leyes, su sentido!

... "Voy a Suecia", me dice un inmigrante ilegal mostrando un documente en el que se le indica que debe ir hacia la Feria de Zagreb

Esta gente ni tiene hambre ni sed – ¡me lo dijeron ellos mismos! ¡Están distribuidos por grupos! Cada grupo se compone de varias decenas de hombres en la edad militar, y cada grupo tiene una o dos mujeres con varios niños. ¡Cada grupo tiene a un lider que sabe exactamente hacia dónde ir! ¡No les afectan las circunstancias, parecen programados, tienen un fin! Sea ese fin Finlandia, Suecia, Alemania, no importa porque están convencidos que ellos pueden pasar las fronteras y así llegar hasta la Medan. ¡Lo mejor de todo ello es que lo consiguen!
Read more >>
[Hat tip to Roberto Winter]