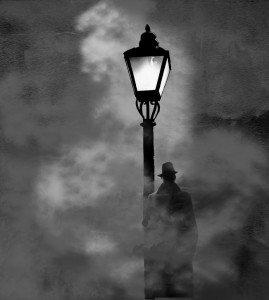 The undercover correspondent we keep on retainer in an Atlantic seaboard city that knows how to keep its secrets,
Guy Noir - Private Eye
, just called me to tell me how much he enjoyed "Kingsman," which he calls "a very good and happy James Bond movie" that has "much more heart than foul language or innuendo." He adds: "And all the bad leaders of the earth [in this story there were quite a few] literally fond their heads being blown up in the climax. You probably have to see it to begin to appreciate it."
A reliable measure of his change of disposition is the list of accompanying links he sent me for review, "five positives," he calls them:
Yes.
Cinderella
. Would it not warm your heart now to see a review of
Cinderella
written by Guy Noir?