"I will go in unto the Altar of God
To God, Who giveth joy to my youth"
Tridentine Community News
by Alex Begin (August 2, 2015):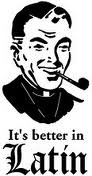 In case you missed it, this column is from August 2nd, Tenth Sunday after Pentecost:

Seminary Day for Altar Boys Detroit's Sacred Heart Major Seminary is holding a Seminary Day for Altar Boys on Saturday, August 14 from 9:30 AM – 3:00 PM. The event is open to young men who have completed 7th grade through high school and is intended to expose those who have served at the altar to seminary life. Many priests first developed an interest in their vocation while assisting at the altar, and that has certainly been our experience here in the Detroit and Windsor Latin Mass Communities. For more information or to register, visit www.detroitpriest.com or call (313) 868-7050 by August 9. This same web site also contains information about discernment retreats and other events offered throughout the year for men young and not so young who are contemplating the priesthood.

An analogous day is being planned in the near future for young women considering the religious life. More details will be printed here when they are announced.

Pópulus Summórum Pontíficum Event in Rome




It started with 1,000 people in 2013, then 1,500 pilgrims in 2014. More are expected this year. We're talking about the annual Pópulus Summórum Pontíficum pilgrimage to Rome, to be held this year from October 22-25. Supporters of the Traditional Mass from around the world gather for fellowship and worship. The highlight will be a Pontifical Solemn Mass at St. Peter's Basilica on October 24.

For more information, visit www.populussummorumpontificum.com.

Our crew from Extraordinary Faith is currently making arrangements to film this event.

St. Josaphat Mass Mob

Next Sunday, August 9 St. Josaphat Church will hold a Solemn High Mass at 9:00 AM, in anticipation of the Detroit Mass Mob Mass (Ordinary Form, English) there at 12:00 Noon. The St. Joseph Cappella will sing at the 9:00 AM Mass. The St. Josaphat parking lot is for handicap only that day; all other parking will be at the field next to Sweetest Heart of Mary Church, with a shuttle bus starting at 8:00 AM. A parking document has been created: www.motherofdivinemercy.org/docs/St.JosaphatMassMobParking.pdf. On Sunday, August 16, Mass at St. Josaphat returns to its usual time of 9:30 AM.

Detroit Cathedral Mass Report




Over 150 faithful turned out this past Friday, July 31 for the second Extraordinary Form Mass held at Detroit's Blessed Sacrament Cathedral since Vatican II. Altar servers from the Oakland County Latin Mass Association and the St. Benedict Tridentine Community assisted. The celebrant was frequent OCLMA celebrant Fr. Clint McDonell, the Deacon was Fr. Joe Tuskiewicz, and the Subdeacon was Fr. David Bechill. Joe Balistreri and members of the Archdiocesan Chorus ably provided the music.

Ordained Altar Servers Return to Windsor Mass




Former Windsor Tridentine Mass altar servers Deacon John Tonkin and Fr. Joe Tuskiewicz returned to the St. Benedict Tridentine Community for last Sunday's Solemn High Mass at St. Alphonsus Church. Deacon John served as Deacon and Fr. Joe served as Subdeacon. Deacon John will be ordained to the priesthood by Bishop Athanasius Schneider on October 17.

New Location for London, Ontario Tridentine Mass

Effective ... August 2, the London, Ontario Extraordinary Form Community has a new home at Holy Angels Church in St Thomas. Holy Angels happens to be the parish where principal celebrant Fr. John Johnson is assigned. Holy Mass will be held every Sunday at 1:30 PM.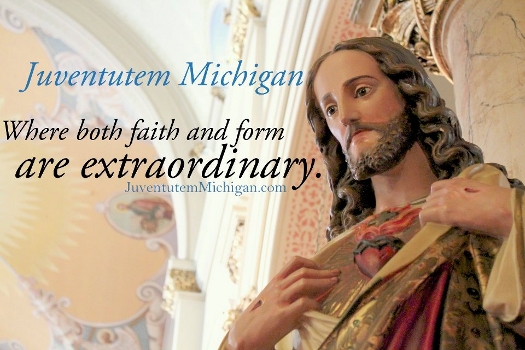 [Comments? Please e-mail tridnews@detroitlatinmass.org. Previous columns are available at http://www.detroitlatinmass.org. This edition of

Tridentine Community News

, with minor editions, is from the St. Albertus (Detroit), Academy of the Sacred Heart (Bloomfield Hills), and St. Alphonsus and Holy Name of Mary Churches (Windsor) bulletin inserts for August 2, 2015. Hat tip to Alex Begin, author of the column.]