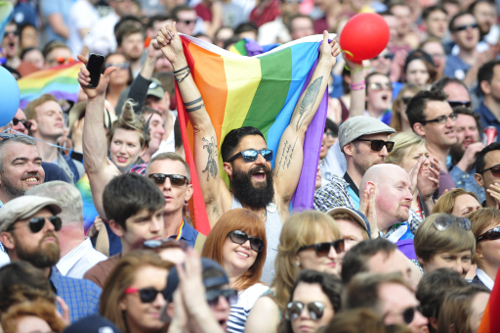 Fr. James Martin, S.J. (left),
Editor-at-Large of the Jesuit magazine
America
,
TWEETS
: "
Ireland is for gay marriage because it is Catholic
," referencing a USA Today article by Fr. Paul Morrissey (below right), a novelist and prison chaplain in Philadelphia. Makes me think of a comment someone
made recently: the Irish referendum cannot be credited to a failure of the Irish priesthood. It was a measure of their
success
. I'm not sure whether that doesn't overstate the case a bit; but regrettably maybe not much, if Fr. Martin and Morrissey are any indication of the state of many clergy in the English-speaking world today.
Yeah, that's a victory that will really help the Irish get themselves to heaven.
[Hat tip to Marcel's Ghost]