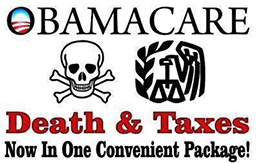 Our undercover corresponded in an Atlantic seaboard city which knows how to keep its secrets,
Guy Noir, Private Eye
, wired us the following article by Matt Abbot, with this comment: "Um, no agendas here ... The actual scenario as a simple, quiet manifestation speaks volumes. Meanwhile the new and very earnest Pope appoints to high power a man that has a scandalous gay past and says, 'Who am I too judge?' More social programs, please. Also some gospel verbiage, so we're not a mere GHO."
Emmmm, well, he must have been having a bad day; but here's the relevant content of the wire:
Referencing an article entitled, "
USCCB youth refugee materials updated to address gay, transgendered youth
" (Catholic World News, October 29, 2013), Matt C. Abbott just posted an article entitled, "
A gay subculture in the USCCB? Say it ain't so!
" (Renew America, November 3, 2013). Excerpts:
Although the U.S. Conference of Catholic Bishops is indeed opposed to same-sex "marriage" – thank God – the following news item is troubling.

According to Catholic World News,

Bridging Refugee Youth and Children's Services (BRYCS), a project of the United States Conference of Catholic Bishops' Migration and Refugee Services, has updated and expanded its training to workers in federally-funded refugee resettlement programs, in part to 'address the needs of particularly vulnerable groups of children, including youth who may be gay, lesbian, bisexual, or transgendered'....

The revised Tier One Training Manual – copyrighted by the United States Conference of Catholic Bishops, and published with the assistance of a Department of Health and Human Services grant – notes that 'it is important to be alert for homophobic remarks among the staff. If any are made, discuss in a non-judgmental way how these kinds of remarks may make a young gay resident feel.'

'Exploring Complexities' – the new Tier Two Training Manual, also copyrighted by the United States Conference of Catholic Bishops, and published with the assistance of a Department of Health and Human Services grant – presents a scenario in which two male minors are 'rubbing each other with their feet on the other's genital areas.'

The training advises:

After allowing the staff to discuss this, you can suggest that the young men should learn not to engage in sexual contact in the residence, and they should develop a stronger sense of sexual boundaries – to keep sexual activities private, even after leaving the residence...

The BRYCS manual makes no reference to moral law or the practice of virtue....

Father Richard Perozich, a priest of the Diocese of San Diego, wrote:

It appears that a practicing or promoting homosexual subculture may be active in the bureaucracy of this USCCB committee. It needs to be weeded out before a Catholic agency can help in a resettlement process. Youth with [same-sex attraction] need to be guided to the truth of sexuality as man or woman and not be harassed with labeling as LGBTQ.

If an agency cannot promote the Catholic truth, then the Catholic agency is not ready to assist in resettlement work. No one should ever abuse any human being by calling them gay, lesbian, transgendered, or bisexual, whether in false affirmation or in derision. Perhaps the committee will be faithful to Jesus and work with these people even if it is at odds with the perverse government standards.
Read more >>
[Hat tip to JM]