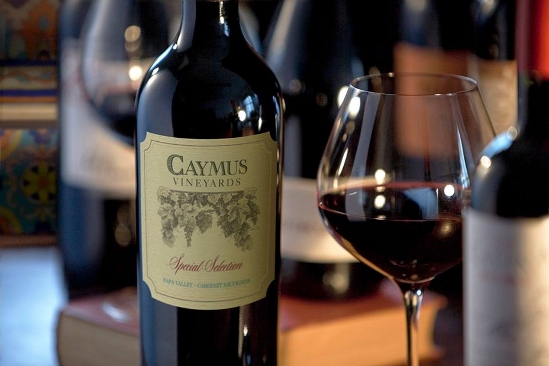 A reader who is a great fan of vintage cabernets has been singing the virtues of certain labels to me for some time. Most recently in an email, he mentioned Rutherford Dust together with wine in a sentence and, at first, I didn't know what he was talking about. So I asked him, and of course it turned out there's a
mythos
associated with a particular region in the heart of the Napa Valley in California and even a
Rutherford Dust Society
with a lovely video [see below] promoting the wines of its region, which, it repeatedly claims, is "all about the dust."
But before I discovered all that, I asked him, my reader, who answered in what can only be described as language approaching poetry, which perhaps only those of us who favour cabernets over every other kind of wine can fully appreciate. Trusting that there are a few of you who are cabernet lovers yourselves out there, here is what he wrote:
Rutherford Dust?

Imagine that you had a few dozen gems
of sizeable, impeccable, Sardonyx
and imagine that you had melted-down those gems
into a liquid and poured those liquid gems
into a handsome wine bottle and then poured that liquid
into a large, and heavy, Waterford Crystal Wine Glass.

That is the black-red canvas of Caymus Cabernet
after 30 minutes resting and breathing in a Decanter.

And upon that beautiful canvas is painted a bouquet of beauty;
an essence of magnificence, and its heavy-perfumed scent
took me right back to Napa when I and The Bride toured there.

I could smell the early morning air of Napa, Baptised as it had been
in a misting of a berry-scented light fog; and I could smell
the rich moist brown-black earth in that gorgeous valley
and I could smell the sight of vines laden with
scores of thousands of gorgeous Cabernet Berries.

The taste of the wine was incomparable.
It was the best wine I have ever slowly sipped
and savored.

It tasted of black cherries;
it tasted of luminescent grapes
(The Bride said, "Wow, it almost tastes like Champagne);
it tasted as though, somehow, God had torn-up
an entire long trellised-row of Cabernet Grapes
in Twilight and miraculously changed all of it,
earth, vine, and grape, into this soul-satisfying wine.

I took over two hours to drink it and I enjoyed
every single second of it
and in the long time between sips
the light velvety coating in my mouth kept-up
its constant confession of delightful decadence
with the curious taste receptors in my mouth.
Road trip to Napa Valley, anyone?
The author of this delectable poetic reflection most of you know by the name of Amateur Brain Surgeon.