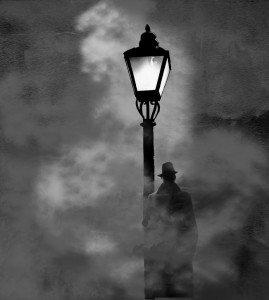 I received a strange missive from my Atlantic seaboard correspondent,
Guy Noir - Private Eye
, today. It went like this:
"O, for heaven's sake."

Exactly.

There was a Synod on the Family, a Bishop's Conference, and now a Marriage Conference in Rome much ballyhooed across the board. The latter looks to have had some strong spoken affirmations. Rick Warren spoke! A Mormon spoke! Who knows who else got the spotlight. Oh yes, Francis spoke! And he too was good, even if as usual you need a Catholic code book to follow some of it all. Even so, I have to say I found Mighty Joe Young's comment over at CWR [in response to the article on Bishops & the Media] to be quite on point. In this case I can't help but feel exhausted by it all and concluding that now we are probably "Organizing Ourselves to Death."

Young writes:

O, for heaven's sake. How many more Committees will it take before it dawns on the Bishops they must discharge their Duties to Teach, Rule, and Sanctify?

There is a greater chance that one will be hit by falling space debris than one will hear a sermon condemning contraception.

It was over a decade ago that the USCCB publicly confessed that they had not been teaching the faith and they promised to do so in the future and here we are today.

Lord have mercy.

The family is basic. To get family life right, though, we now need programs and policies and postage stamps and papal symposiums? Good grief. Vatican II prolixity is now the expectation and norm. Despite the fact so few have the attention span or analytical prowess to process it all. Who cares as long as it all makes us feel better. Even as we gear up for more and speedier annulments. And a new and inclusive insistence that Gay is OK, as long as sex is kept out of it. None of that makes at the least bit of sense without mental gymnastics, but all of it feels very, very "nice."