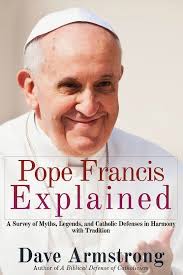 Since the advent of his pontificate, Pope Francis has required some explaining. Particularly since a lot of the "explaining" going on in the secular drive-by media has been less than helpful for purposes of understanding Church teaching, a veritable new hermeneutical industry of orthodox pontifical interpretation has been called into existence.
Some of these explanations are undoubtedly more helpful and substantial than others; and just today it occurred to me that in light of
our recent conversations
with the rock-solidly-orthodox Catholic apologist David Armstrong, we might put in a plug for his book (available in both print and Kindle editions):
Pope Francis Explained: Survey of Myths, Legends, and Catholic Defenses in Harmony with Tradition
(Raleigh, NC: Lulu.com, 2014).
The book leaves virtually nothing uncovered up through its publication in January of 2014, as can be seen from the The Table of Contents:
Foot-Washing
Rorate Caeli Website Hysteria [His words, not mine]
Atheist Salvation / Salvation by Works
The Blessed Virgin Mary at the Cross
Homosexuality
Franciscan Friars / Tridentine Mass Controversy
Pro-Life
Evangelii Gaudium and Alleged Marxism
La Civiltà Cattolica Interview and Ensuing Myths
Afterword: "Those who are willing to understand Pope Francis, can and will do so ..."
Of course, the fact that the good pontiff should require such an army of explainers is a phenomenon that itself calls for some explaining. Perhaps that is a topic for yet another book. I have often wondered to what extent at least a part of the phenomenon may be due to the fact that we now live, unlike earlier pontiffs, in the age of Twitter, Facebook, and iphones.
One of my internationally-known colleagues has coined a term for the psychological effect this phenomenon has produced on the faithful: "
PIA
" (
Papally Induced Anxiety
). We might be spared some of this condition if the pontiff and the rest of us were limited to telegrams and handwritten letters delivered by courier, like my correspondent, Mr. Noir.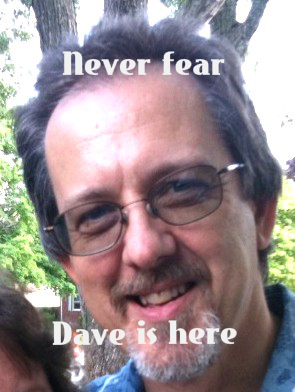 Speaking of whom, while we're at it,
Guy Noir - Private Eye
, our underground correspondent we keep on retainer in an Atlantic seaboard city that knows how to keep its secrets, called our attention to Joe Carter's article, "
Why I Appreciate Pope Francis (Even When We Disagree)
" (Acton Institute Power Blog, April 30, 2014).
Mr. Noir's telegram admittedly had a slight edge of exasperation in it: "This is nice, but at this point all I can say is I don't quite 'appreciate' Francis. Following him, much less defending him, is simply too exhausting and too contrived an exercise."
Let not your heart be troubled by
PIA
, Mr. Noir. You now have Mr. Armstrong's
Pope Francis Explained.
Update: "
A brotherly dissent: an open letter to Dave Armstrong on 'splainin' Pope Francis
" (Musings, August 22, 2014).