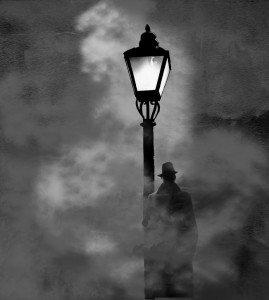 This is a long post to slog through; but, as almost always, Rod Dreher hits on the right questions and provokes the needed sorts of ruminations, here in "
Social Gospel Über Alles
" (
The American Conservative
, December 26, 2015).
As our underground correspondent,
Guy Noir - Private Eye
, said in a text containing the link sent from his iPhone (what, has he left off using carrier pigeons???):
Rod Dreher, Ross Douthat, Rorate Caeli, Amy Welborn, and a splash of Mularkey's bitters... An internet Catholic's roaming habits could be a lot worse, a lot... starting with the measured, reasoned morphine drip that CRUX supplies willing patients. Their "spirituality columnist," especially, is heterodox-to-Chisiter heinous. Anyway...

From Dreher, I think this is long but exactly right, and explains why Francis' "be good" -isms and dulling of doctrine may help Argentina but are damning for the larger Church in the West...