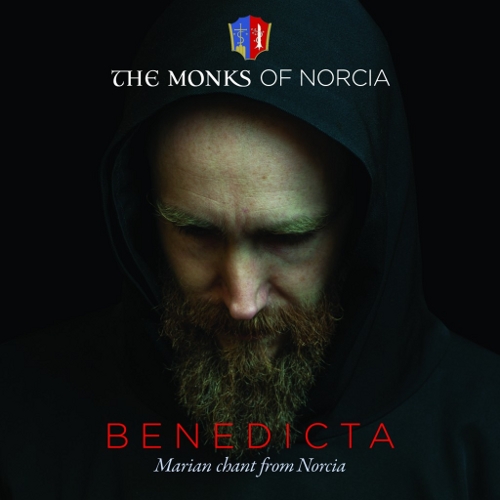 They misspelled "Gregorian"
in their title
, but it's a good piece:
The Benedictine monks of Norcia believe that Gregorian chants will make people's lives better, especially since music can help heal the soul.

Father Cassian Folsom, prior of Norcia's Benedictine monastery, told the Catholic News Agency that these monks spend their lives in prayer and labour, then chant the psalms and produce other crafts in order to support themselves.

"The monks spend hours every day chanting the Mass and the Divine Office. It's part of the air we breathe. There's a lot of pollution in our world, and so the pure oxygen of Gregorian chant is like a breath of fresh air," he said.

Just this week, they released their first major label album called "BENEDICTA: Marian Chant from Norcia" through De Montfront Music, together with Decca Classics and Universal Music Classics. It has 33 tracks, most of which are liturgical chants which have become the monks' signature sound for over 1,000 years.

"The chant is beautiful, and our souls need beauty in order to grow and thrive. The chant is the Church's love song to her Lord; it expresses the love-longing of the monk's heart," Folsom explained. "I'm convinced that this beautiful chant will give spiritual nourishment to those who listen to it." ADVERTISEMENT

Since its release, fans have been raving about the album, with people giving it a five out of five stars rating at Amazon.

"The singing is very good and the material very old and deeply ingrained in the Catholic faith," wrote a customer named John J. Puccio.

A fan wrote that the Benedictine Monks of Norcia have come out with "the most beautiful chant ever recorded," adding that they have an "absolutely mesmerizing body of music."

"'Benedicta' has now become the soundtrack to my life! There are pieces here I have never heard and are just heartwrenchingly beautiful. This music is so good!" the fan further wrote.
Purchase here:
BENEDICTA: Marian Chant from Norcia
(Amazon)