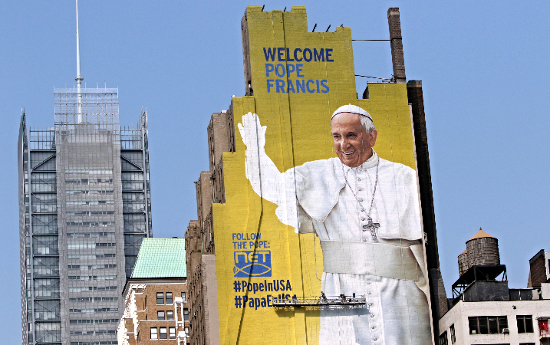 Maria Pia Negro Chin, "
Mural of pope looks out over New York's Madison Square Garden Mass site
" (Crux, September 3, 2015):
NEW YORK — New Yorkers and tourists in Midtown Manhattan have been gazing up at a smiling Pope Francis at one of New York's busiest intersections.

A 225-foot tall hand-painted billboard welcomes the pope, who will be in New York Sept. 24-26.

The welcoming message is located at the corner of Eighth Avenue and 34th Street, near Madison Square Garden, where the pope will celebrate Mass Sept. 25.