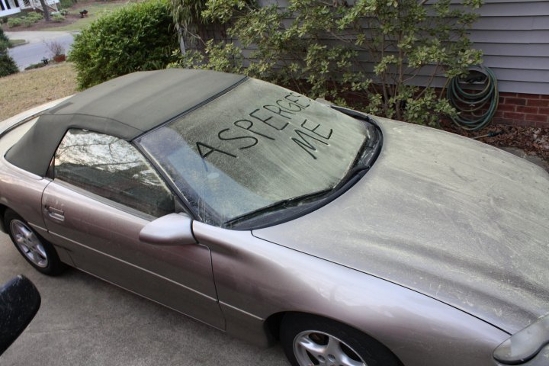 Not many out there in the J.Q. public would get this humour. But Latin lovers (lovers of Latin) would. At least those who frequent the beautiful traditional Latin Mass.
Here is what the reader who sent me this photo said [
Disclaimer
]:
Everyone is completely at peace with Latin dying.

No one is seems even interested in the fact the Vatican has an ATM with Latin instructions. I love that! What is wrong with people? And Catholics are eager to embrace the ... Norvus Ord-uh ... ok, new rite in the vernacular, or something like that, since, heck, who understands Latin, you know?!!

Meanwhile, does absolutley ANYONE think that anyone would be nearly as impressed with the most recent run-on, socio-theological babble of Evangelii Gaudium* if encyclicals weren't automatically given Latin titles?
...
...
...

I didn't think so.

It's all as disingenuous as Obama invoking Ronald Reagan, even if neither of them will ever be canonized as civic saints.

Back to Latin, I'm just saying.... Kill Latin, and you essentially kill everything that makes Catholicism dynamically unique in a theological sense. You are washing away CENTURIES of God-blessed growth. Funny thing: people, even seculars, think it's cool.1 It attracts curiosity. It lends distinction. It suggests legacy. Um, just like... older architecture.... also scrapped by eager-to-please ecclesiastics. Maybe there is a pattern.

LATIN shouldn't be an impediment to the New Evangelization. It should be a GIFT.

*(Hey, I love co-author Joseph Ratzinger as much as the next "I Wish the Church Were More Conservative" Catholic. No, I do! Even if his Introduction to Christianity is WAY over-rated!)
________________

The first indult granted for the celebration of the traditional Latin Mass after the promulgation of the New Mass in 1969 was popularly called the "Agatha Christie Indult" because the mystery writer, along with some fifty other secular artists, musicians, and writers had signed a petition asking Pope Paul VI to save the Latin Mass, because of their high regard for it simply from a historical, cultural, and literary point of view; and what reportedly won over the pope was the fact that he was an Agatha Christie fan and she was among the signatories. -- PP [back]
The late great Msgr. Ronald Knox, when asked to perform a baptism in the vernacular English, responded: "The baby does not understand English and the Devil knows Latin."
Which brings us to the title of a great little book by E. Christian Kopff,
The Devil Knows Latin: Why America Needs the Classical Tradition
(Intercollegiate Studies Institute, 2001).
And while we're at it, here's a little gem from A. D. Godley, entitled "Motor Bus":
WHAT is this that roareth thus?
Can it be a Motor Bus?
Yes, the smell and hideous hum
Indicat Motorem Bum!
Implet in the Corn and High
Terror me Motoris Bi:
Bo Motori clamitabo
Ne Motore caedar a Bo--
Dative be or Ablative
So thou only let us live:
Whither shall thy victims flee?
Spare us, spare us, Motor Be!
Thus I sang; and still anigh
Came in hordes Motores Bi,
Et complebat omne forum
Copia Motorum Borum.
How shall wretches live like us
Cincti Bis Motoribus?
Domine, defende nos
Contra hos Motores Bos!
[Hat tip to G.N.]