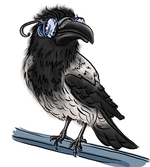 Greg Krehbiel, "
I can't understand why Trump is doing so well
" (
Crowhill Weblog
, September 30, 2016):
Me: Really? I'm surprised that you don't. You're a fairly perceptive fellow.

Him: How can people support a man like this? He's a serial adulterer, a flagrant liar, he's bombastic and nasty, he can't speak in complete sentences, he doesn't know basic facts about the government …. He is the most unqualified man to ever run for the office.

Me: I think you're not considering the mood of the people and how fed up they are. A large percentage of the population thinks the system is rigged and corrupt from top to bottom and needs to be completely disrupted.

Him: They're delusional, but even so that doesn't excuse asking this horrible man to do it. He's going to make a mockery of the United States in front of the whole world.

Me: I see. So you expect somebody who's going to buck the political establishment of both parties, defy the 24-7 scorn of the media and the Internet cry bullies — basically to be at war with almost every social institution in this country — and also be a nice guy?

Him: I don't want anything of the kind. I don't think the system is entirely rigged and corrupt, and I don't think Trump could fix it if it were.

Me: And that's why you don't understand why Trump is doing so well.
[Hat tip to JM]
Background soundtrack for reading this post:
Master of Puppets
, by Metallica.