Phil Lawler's article
HERE
.
Among other things, Lawler reports the following:
Speaking to the Synod of Bishops on its first day of discussions, Pope Francis urged the participants to speak out boldly, "without human respect, without timidity." The secretary-general of the Synod, Cardinal Lorenzo Baldisseri, echoed that message, saying that "discussion at the Synod is to be open." This, we were told, would be a meeting marked by candor, by open debate, by an absence of restraint on the free flow of ideas.

The reality has been quite dramatically different. The Synod meeting of October 2014 has been far less transparent than previous sessions. The information reaching the Catholic world has been tightly controlled, heavily filtered—and, therefore, easily manipulated.

... We don't know what is happening inside the Synod hall; the discussion sessions are closed....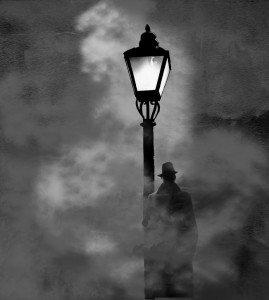 Our own underground correspondent we keep on retainer in an Atlantic seaboard city that knows how to keep it's secrets,
Guy Noir - Private Eye
, comments from Rome this week:
It gets old, doesn't it? It is exactly the same rhetorical chess game President Obama pays, using words that mean something very different from what scenarios they spark or launch. You would have to be tone-deaf and circumstance-blind not to see the obvious manipulation afoot. And after the abuse scandals, mea culpas, and talk of openness, it really is nothing sort of jaw-dropping of people to willingly accept such governing tactics. Transparency, openness, forthrightness, directness? I see none of these, whatsoever. The 'cunning' Jesuits are infamous for makes no sense at all when they hold the key seat of power. Then such cunning becomes nothing so much as ingenuous. And disingenuousness should win no one sainthood, not even The Advocate's Person of the Year (funny, I have read not a single Catholic commentator's reaction to that laurel, btw).
Noir told me he had left behind his Valium tabs, thinking he could handle the assignment without them, but reversed his decision and wired me to overnight his meds to him in Rome; so I told him to lay off the liquor for a while, if he was going back on the Valium. He does like his liquor, as we both know.