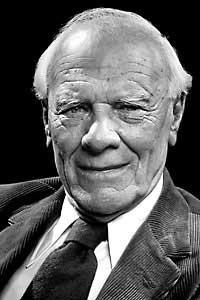 Referring to the upheaval in the Church 1966, orchestrated by the 'Spirit of Vatican II', the late, great Malcolm Muggeridge, under the guise of a future historian looking back, wrote the following, some 17 years before he would be received into the Church:
"My historian's astonishment would be all the greater that the Roman Catholic Church itself, having witnessed the ruinous consequences to its Protestant rivals of compounding with contemporary trends, should now seem set upon following a like course. Just when the Reformation appears to be fizzling out, another, it seems, is incubating in Rome. Luther escapes from John Osborne's hands into – of all places – the Vatican. The Church's profound pessimism about human life, miraculously preserved through the long false dawn of science, is about to be shed at the precise historical moment that it is most relevant and most urgently needed to save men's reason, if not their souls".
From the essay, "Backward Christian Soldiers," by Malcolm Muggeridge, 1966
via
RemnantOnline
.