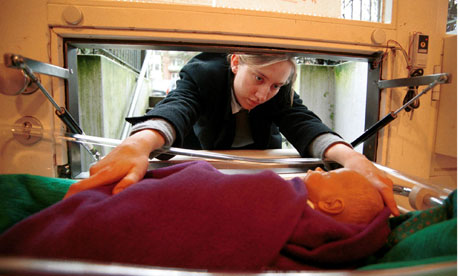 A baby bank in Hamburg, Germany: over 400 children have been abandoned in hatches
in Europe since 2000. Photograph: Nina Ruecker/Getty Images
Unbelievable. But then, I must be getting old fashioned. Randeep Ramesh, "
Spread of 'baby boxes' in Europe alarms United Nations
" (The Guardian, June 10, 2012). And if even the UN is concerned, well ... it must be bad.