"I will go in unto the Altar of God
To God, Who giveth joy to my youth"
Tridentine Community News
by Alex Begin (July 14, 2019):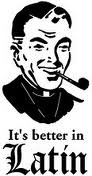 July 14, 2019 – Fifth Sunday After Pentecost

First Traditional Mass Held at Solanus Center on July 13




Readers will be delighted to learn that the first Tridentine Mass in almost 50 years was held at Detroit's Solanus Casey Center, a.k.a. the Capuchins' St. Bonaventure Monastery, on Saturday, July 13. It was a Low Mass offered for the Young Adults group which the monastery sponsors, and co-organized by an enthusiastic young Capuchin, Brother Joseph. The Mass was held in the Friars' Chapel, the smaller chapel behind the High Altar of the main chapel, where Fr. Solanus was known to spend much time in Adoration and prayer. Further details about the Mass were not available at press time. We hope and pray that the Capuchins will permit additional Traditional Masses, the very form of Mass that Blessed Fr. Solanus knew and celebrated.

Extraordinary Faith Episode 19 – New York Part 1 of 2 to Debut on EWTN on Saturday, July 20

EWTN continues to debut new episodes of Extraordinary Faith weekly: Next Saturday, July 20, at 4:30 AM U.S. Eastern time, EWTN will premiere Episode 19 – New York City Part 1 of 2. This episode was filmed at the Sacra Liturgía Conference which took place in Manhattan in 2015.

The episode opens with an interview with one of the most widely known advocates of traditional liturgy of our time, Raymond Cardinal Burke, who was the celebrant of the conference's Pontifical Solemn Mass in the Extraordinary Form. His Eminence discusses at length the significance of the faithful having solemn and reverent liturgy available, and the fruits that it brings to Catholic life.




Most of the liturgies for the conference were held at St. Catherine of Siena Church. Then-pastor Fr. Jordan Kelly, OP gives us a tour of the church and tells us about the significant Dominican presence in New York City at St. Catherine and its sister church, St. Vincent Ferrer, and in health care ministry.




One of the speakers at the conference, Dr. Margaret Hughes, at the time Assistant Professor of Philosophy at the College of Mount St. Vincent, explains how beauty in religion can educate and attract people to the Faith.

Arguably one of the greatest living scholars of the Sacred Liturgy of our time is Dom Alcuin Reid, Prior of the Monastère Saint- Benoît in France and organizer of the Sacra Liturgía conferences. From his authorship of numerous books, to his role as editor of Ceremonies of the Roman Rite Described, the penultimate reference book for the rubrics of the Traditional Latin Mass, Dom Alcuin is the globally acknowledged go-to person for both historical and practical questions about all forms of liturgy. He tells us the reasons for founding the conference series, as well as some background about Pope Emeritus Benedict XVI and Robert Cardinal Sarah's statements in support of solemn worship.




Tridentine Masses This Coming Week

Tue. 07/16 7:00 PM: Low Mass at Holy Name of Mary, Windsor (Our Lady of Mount Carmel)
Sat. 07/20 8:30 AM: Low Mass at Miles Christi (St. Jerome Emiliani, Confessor)
Sat. 07/20 7:00 PM: High Mass at Ste. Anne de Detroit (St. Jerome Emiliani, Confessor) – First Tridentine Mass celebrated as part of the parish's annual Novena to St. Anne. Celebrant: Msgr. Ronald Browne. Homilist: Canon Michael Stein. Music will be provided by Ste. Anne's own Gabriel Richard Schola. Servers from the Oakland County Latin Mass Association and the St. Benedict Tridentine Community will assist.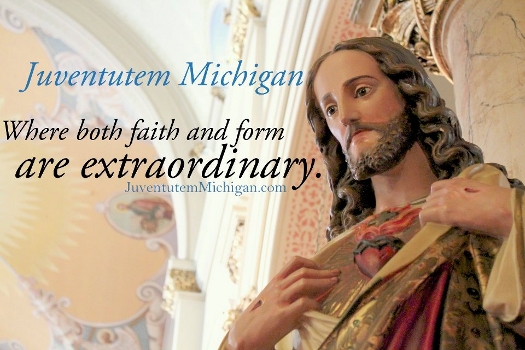 [Comments? Please e-mail tridnews@detroitlatinmass.org. Previous columns are available at http://www.detroitlatinmass.org. This edition of

Tridentine Community News

, with minor editions, is from the St. Albertus (Detroit), Academy of the Sacred Heart (Bloomfield Hills), and St. Alphonsus and Holy Name of Mary Churches (Windsor) bulletin inserts for July 14, 2019. Hat tip to Alex Begin, author of the column.]