"I will go in unto the Altar of God
To God, Who giveth joy to my youth"
Tridentine Community News
by Alex Begin (February 16, 2020):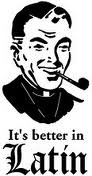 February 16, 2020 – Sexagésima Sunday

Ss. Peter & Paul Westside TLMs Debut




Congratulations to Fr. Jerry Pilus, Pastor of Ss. Peter & Paul Westside, Detroit, who celebrated a Low Mass with his serving and music team on Saturday, February 8 after instruction from Extraordinary Faith. Fr. Jerry has been celebrating all of his Ordinary Form Masses ad oriéntem at the High Altar since February, 2017. Beginning on March 7, the monthly 9:00 AM First Saturday Mass will be in the Extraordinary Form. Additional special occasion Masses are also planned.

For those who are counting, this marks the 23rd site in metro Detroit and Windsor which offers regular Traditional Masses, arguably more than any other region in North America. There are also at least eight additional sites which offer the Extraordinary Form on special occasions. An updated listing of local Masses will be published in an upcoming column.

Fourth of Four London Episodes of Extraordinary Faith Now Viewable on YouTube and Vimeo




Episode 18 of Extraordinary Faith – London Part 4 of 4 – is now available for viewing on the Extraordinary Faith channel on YouTube and Vimeo. We travel to the quaint town of Hethe in rural Oxfordshire, England, where the Traditional Latin Mass has found a home in the historic village church. We'll learn about the Association for Latin Liturgy, an organization which helps Catholics choose among the numerous Latin Masses in England by grading them in a directory. We'll visit the famed convent of the Tyburn Nuns, where the sisters will show us around their shrine to the English Martyrs. And we'll tour London's St. Etheldreda Church, the oldest functioning Catholic church in England dating back to the Middle Ages.

St. Benedict Integration into "Family of Parishes"

Following in the footsteps of similar initiatives in other dioceses (Remember the "clustering" of St. Josaphat, St. Joseph, and Sweetest Heart of Mary in Detroit?), the Diocese of London, Ontario has created the concept of a "Family of Parishes," where each parish will maintain its own legal status, but under one pastor and team of priests. In central Windsor, starting in July, the family will be comprised of Assumption Parish, St. Alphonsus Parish, St. Angela Merici (Italian) Parish, St. Daniel Comboni African Community, and St. Benedict Tridentine Community. Fr. Maurice Restivo, Pastor of Assumption Parish and Administrator of St. Alphonsus Parish, will serve as Pastor of the Family of Parishes. Fr. Peter Hrytsyk will continue as Chaplain & celebrant of St. Benedict. Other details remain to be worked out, including which church(es) will be home to St. Benedict.

Next TLM at St. Michael, Leamington on March 19




Fr. Tom Ferrera will celebrate a High Mass for the Feast of St. Joseph at St. Michael Church in Leamington, Ontario on Thursday, March 19 at 7:00 PM. The choir and altar servers from the St. Benedict Tridentine Community will assist. This will be the second Traditional Mass offered at the church since Fr. Tom was assigned as Pastor. Prior to this assignment, Fr. Tom was one of the celebrants of the Traditional Mass community in London, Ontario.

Tridentine Masses This Coming Week

Tue. 02/18 7:00 PM: Low Mass at Holy Name of Mary, Windsor (St. Simeon, Bishop & Martyr)
Sat. 02/22 8:30 AM: Low Mass at Miles Christi (Chair of St. Peter)
Sat. 02/22 12:00 Noon: High Nuptial Mass at Assumption, Windsor – Wedding of Laura Hurajt & Matthew Charbonneau
Sun. 02/23: No Mass at OCLMA/Academy
Sun. 02/23 10:00 AM: Pontifical Low Mass & Confirmations at Old St. Mary's (Quinquagésima Sunday) – Celebrant: Bishop Donald Hanchon. Reception afterwards.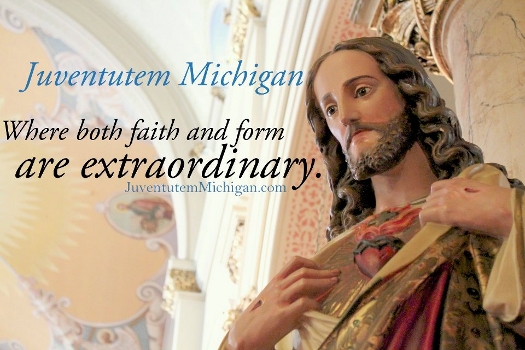 [Comments? Please e-mail tridnews@detroitlatinmass.org. Previous columns are available at http://www.detroitlatinmass.org. This edition of

Tridentine Community News

, with minor editions, is from the St. Albertus (Detroit), Academy of the Sacred Heart (Bloomfield Hills), and St. Alphonsus and Holy Name of Mary Churches (Windsor) bulletin inserts for February 16, 2020. Hat tip to Alex Begin, author of the column.]